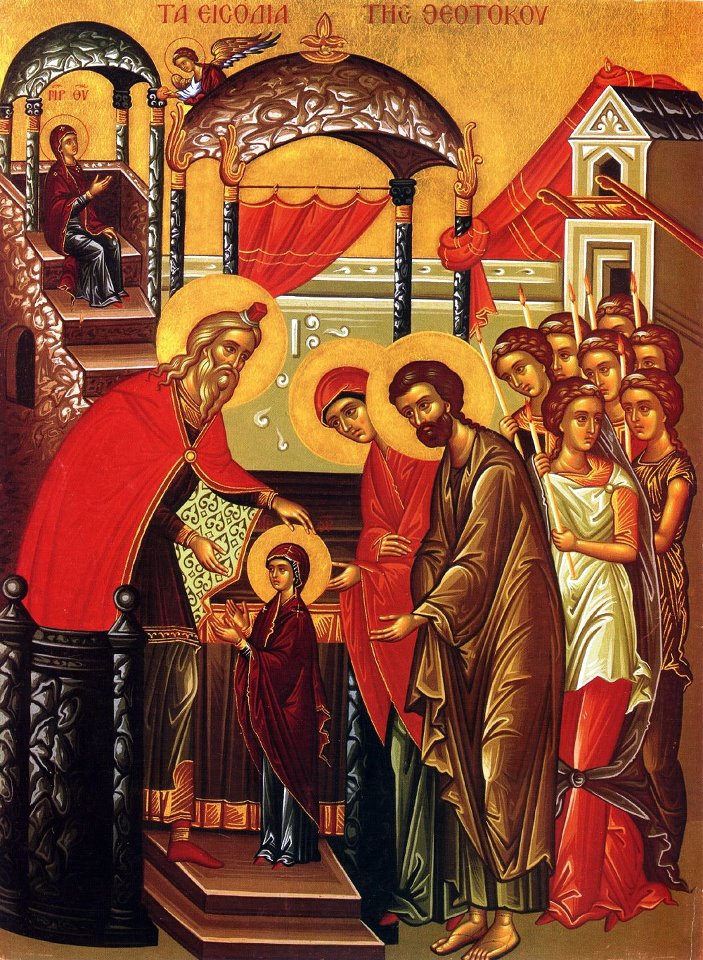 Seven days within the Season of Advent – on November 21st, the feast of Mary's Entrance into the Temple as a child is celebrated. This feast is filled with important spiritual significance for the believer.
The texts of the services tell how Mary was brought by her parents as a small child to the temple in order to be raised there, consecrated to the service of the Lord, until the time of her betrothal in marriage.
According to Church tradition, Mary was solemnly received by the temple community which was headed by the priest Zacharias, the father of John the Baptist. She was led to the holy place in order to prepare herself to become the "holy of holies" of God, the living sanctuary and temple of the Divine Child Who was to be born of her.
The main theme of Mary's entrance into the Temple is the fact that she enters the Temple to become herself the Living Temple of God, thus inaugurating the New Testament in which are fulfilled the prophecies of the Old Testament that "The Dwelling Place of God is With Man" and that the human person is the sole proper dwelling place of the Divine Presence.
The Vesperal Divine Liturgy for this Feast will be celebrated on Tuesday evening, November 20, 2018, at 6:00 p.m.